Boston Tradeswomen Tuesday
Our monthly open house for women interested in construction careers.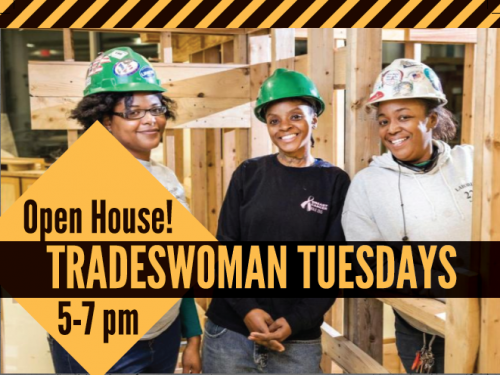 Date:
March 6, 2018
5:00 pm - 6:30 pm
Location:
2201 Washington St, Roxbury (Dudley Square)
Description:
Learn about the benefits that come with career and the building trades. Meet women working in various trades and get insider tips on how to become a tradeswoman.