Contina Brooks
Learn how this operating engineer went from foreclosure to home free.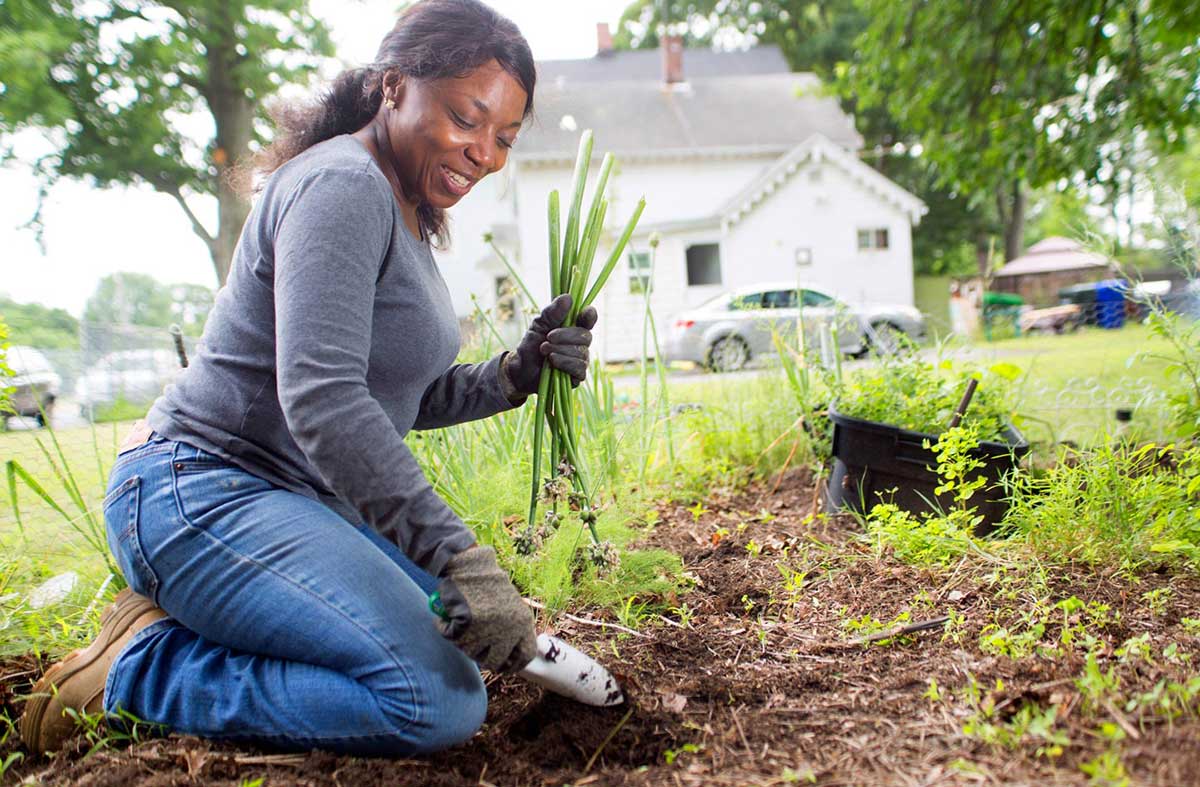 Contina's Story
Contina Brooks lives in a house in Springfield. But it's not just any house. It's the home she grew up in. The home she took over from her parents. A home filled with fond memories and a place where her grandchildren can build memories of their own. But if it wasn't for finding a job in construction, Contina could have lost it all.
Back in her 30's, Contina worked in Social Services in Connecticut. It was unsteady work, and she bounced around from job to job. She was constantly on the road, stressed out and feeling unappreciated. "I put so much of myself into my work," recalls Contina, "and got so little out of it." When her parents passed away, she was at the end of her rope and decided to move to back to Springfield to take over the home and be closer to friends.
Finding work, however, proved difficult, and it wasn't long before Contina had trouble paying the mortgage and faced foreclosure. Fortunately, her life took a turn for the better when she saw a flier from Community Works about a construction apprenticeship and pursued it. "I found construction at a time when I desperately needed it," remembers Contina.
Today, Contina is a union Operating Engineer, operating heavy machinery and working on everything from building new roads to demolishing old buildings. She even worked to help build the MGM Springfield resort-casino. Not only did she save her family home, but she has enough money to visit her grandchildren in New Mexico, or fly them to Springfield. She's even started a college fund for them. In fact, with her job security, financial stability and benefits, everything in her life has improved, from her health to her attitude to her love life – she just got married! Safe to say, after years of struggling in one career, Contina couldn't be more at home with this one.