Savy Francis
Learn how this pipefitter went from minimum wage to family home owner.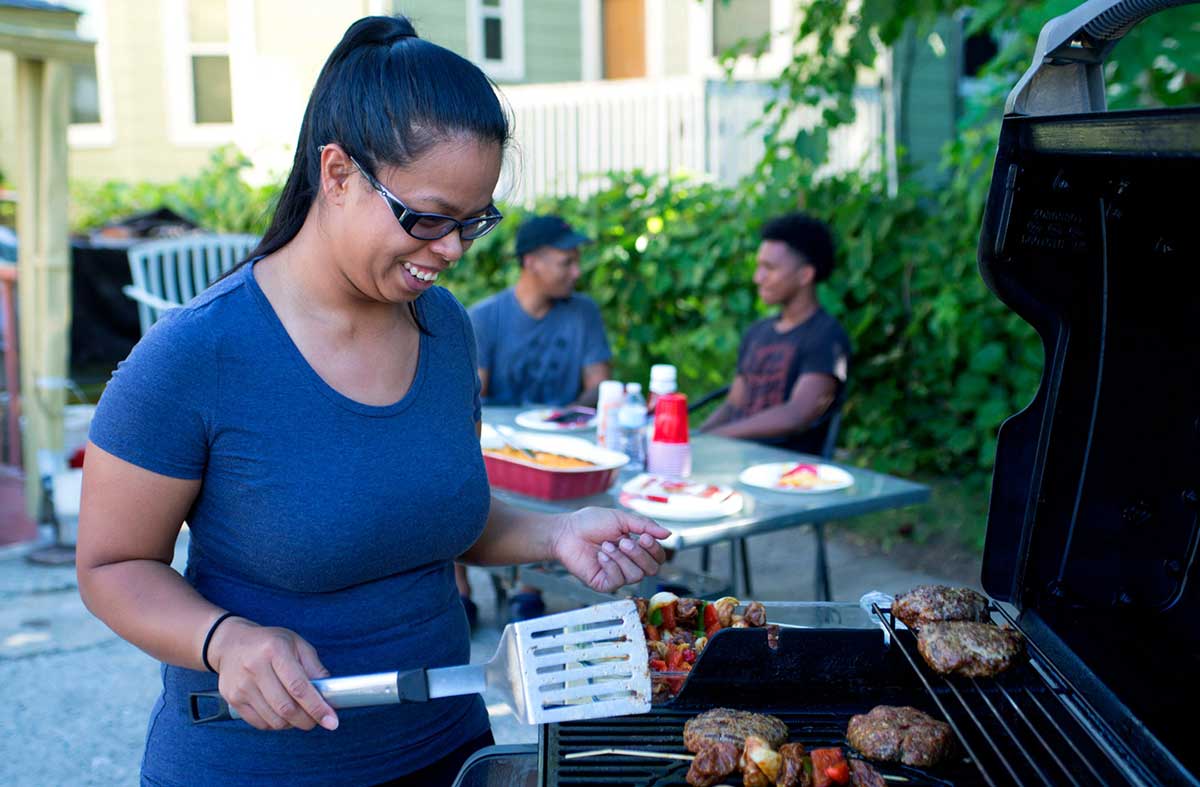 Savy's Story
As a union Pipefitter with Local 537, Savy has worked on a range of exciting projects, from a skyscraper in the Seaport to the Ink Block condominiums in the South End, to the Encore Boston Harbor Casino. In recent years, she has had many reasons to celebrate. She recently completed her apprenticeship and secured her license as a pipefitter, purchased her own home, got married the love of her life, and welcomed a daughter, Jorani, into the world, all the while honing her craft.
But life wasn't always this sweet. Back in 2011, Savy worked in Children's Services as an Intake Coordinator making just above minimum wage. Although she felt fortunate to be able to live with her father, she still struggled to pay her bills. And as for cooking – well, as Savy says, "There's only so much you can do with Ramen noodles."
Then came the email that gave her hope – Building Pathways was looking for women to work in construction. Savy took the initiative to learn more, and during the information session, she was encouraged to see so many women. She also liked what she heard about a career in construction. "I knew right away this is what I wanted to do," recalls Savy.
Savy has come to love her trade career and the crew she works with. "The company I work for, EM Duggan, couldn't be more supportive." Beyond the tools, Savy is hard at work as a volunteer at Tradeswomen Tuesdays, where she shares her success story with other women. She was recently named the 2020 "Tradeswomen of the Year" by Boston Women in Construction.