Training & Resources
The first step to a career in construction is an apprenticeship. This is a training program where you get paid to learn while working on actual construction sites. Learn more about each of the trades by searching below.
Electricians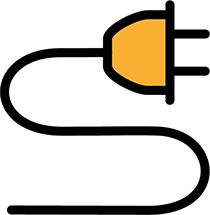 Construction electricians work in all phases of the electrical construction and service industry. Their worksites range from residences and roads to office buildings and state-of-the-art industrial plants. Inside wire workers may install and maintain conduits, switches and converters, as well as wire lighting, to complex systems incorporating computerization and high technology. Electricians work in the electric sign industry and increasingly perform more work in the installation of fiber optics and voice/data/video equipment. See more at www.ibew.org.
Not sure where to start?
That's what we're here for – to help you find the path to build a life that works.
Contact us