Training & Resources
The first step to a career in construction is an apprenticeship. This is a training program where you get paid to learn while working on actual construction sites. Learn more about each of the trades by searching below.
Ironworkers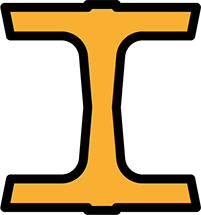 Ironworkers assemble and erect steel framework and other metal parts in buildings and on bridges, dams, skyscrapers, factories and other steel structures. They raise, place and join steel girders and columns to form structural frameworks, including the welding for metal decking. In addition ironworkers are responsible for the steel reinforcing of concrete construction. Ironworkers fabricate and install ornamental, architectural and miscellaneous metal building components. See more at www.ironworkers.org.
Not sure where to start?
That's what we're here for – to help you find the path to build a life that works.
Contact us