Training & Resources
The first step to a career in construction is an apprenticeship. This is a training program where you get paid to learn while working on actual construction sites. Learn more about each of the trades by searching below.
Elevator Constructors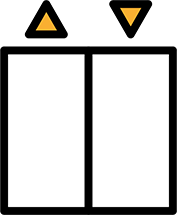 Elevator Constructors assemble, install and replace elevators, escalators, dumbwaiters, moving walkways and similar equipment in new and old buildings. Elevator constructors also maintain and repair this equipment once it is in service, as well as modernize older equipment. See more at www.iuec.org.
Not sure where to start?
That's what we're here for – to help you find the path to build a life that works.
Contact us