Training & Resources
The first step to a career in construction is an apprenticeship. This is a training program where you get paid to learn while working on actual construction sites. Learn more about each of the trades by searching below.
Heat & Frost Insulators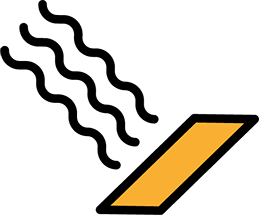 Insulators apply insulation to pipes, tanks, boilers, ducts, refrigeration equipment and other surfaces requiring thermal control of temperatures. The responsibilities of these mechanics, improvers and apprentices also include the manufacture, fabrication, assembling, molding, erection, spraying, pouring, mixing, hanging, preparation, application, adjusting, alteration, repairing, dismantling, reconditioning, corrosive control, testing and maintenance of heat or frost insulation. Workers also handle insulation materials made of fiberglass, rubber, calcium silicate and urethane. See more at www.insulators.org.
Not sure where to start?
That's what we're here for – to help you find the path to build a life that works.
Contact us