Training & Resources
The first step to a career in construction is an apprenticeship. This is a training program where you get paid to learn while working on actual construction sites. Learn more about each of the trades by searching below.
Teamsters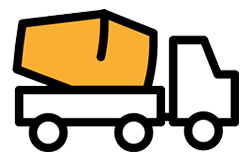 Teamsters work in construction as truck drivers who transport and haul material, merchandise, equipment or personnel between various locations. They may also load and unload, make mechanical repairs and keep trucks in good working order. Building material and construction Teamsters may also be employed in warehousing and building supply. See more at www.teamster.org.
Check out this photo gallery from the Teamster's Women's Committee in MA: http://www.teamsterwomen.com/index.cfm?zone=/unionactive/gallery_view.cfm
Not sure where to start?
That's what we're here for – to help you find the path to build a life that works.
Contact us